More than 65 years of experience in the Pharmaceutical Sector
Next to the Dúrcal Health Center
The Concepción Mesa Pharmacy, located in the town of Dúrcal, in the region of Valle de Lecrín, has become a reference for the health and beauty of its inhabitants. This pharmacy has more than 10 specialized professionals, who offer their services from 8:30 a.m. to 8:30 p.m., and during 24-hour shifts on alternate weeks.

Immediate dispensing of drugs just a few meters away from the prescribing medical service

Professional advice and follow-up in several languages
Service in beauty treatments, weight control and dermocosmetics.

Specialists in rural pharmacy, sports, geriatrics and naturopathy-homeopathy.
Find us a few meters away from the Centro Comarcal de Salud del Valle de Lecrín.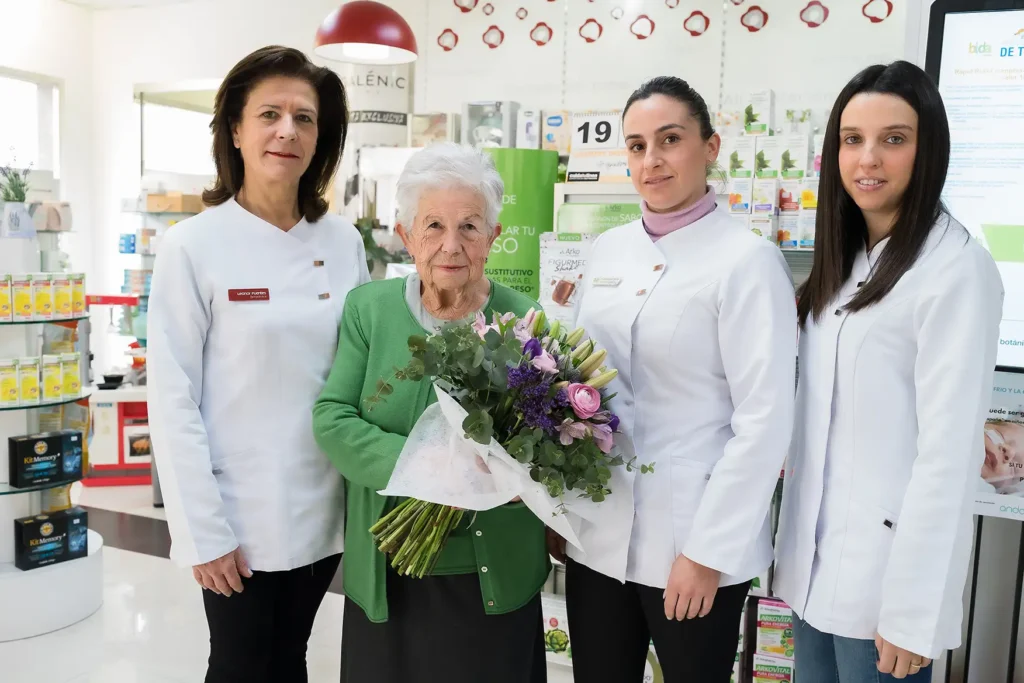 In our pharmacy you will find everything you need to take care of your health and maintain your beauty. You can purchase all kinds of pharmaceutical products, as well as cosmetics and personal hygiene products, with the guarantee of a specialized pharmacy.
Our professionals will advise you on the products that best suit your needs, so that you can find the solution that best suits you. Not only that, but you can also find a wide variety of parapharmacy products that will help you take care of your health and prevent possible diseases.
So if you are looking for a reliable pharmacy in the Lecrin Valley, do not hesitate to go to Concepción Mesa. We are sure that we will offer you a professional treatment and an excellent service. Schedule
Monday - Sunday
8:30 - 20:30h Guille H
Great customer service, very friendly, and very good pharmaceutical advice. Diego H
Very close to the Health Center. Pharmaceutical Council. On-call service. Nutrition. Orthopedics. maria j